Page 1 of 4
Today's child is faced with a world filled with information and data and science is seen as a set of subjects filled with theories and equations. We, at Curiouscity, believe that science is not merely about textbooks and solving equations, but that it is also a creative field of study.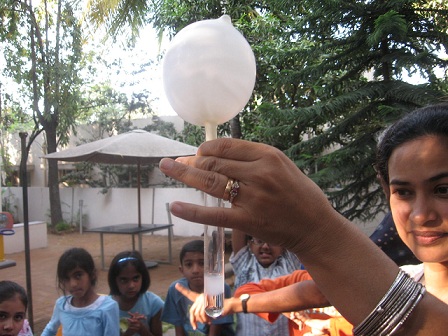 We want to take the children beyond the world of books and the four walls of the classroom, and let them experience science first hand by working on simple experiments, and scientific concepts of experimentation and observation.  Following the great Physicist Richard Feynman who once said "I cannot understand what I cannot create".
With this in mind, we have created several programs with the aim of enhancing the innate curiosity of science among children. We attempt to get the children to create their own little moments of scientific discovery and their own little moments of WOW.
We have several programs that we offer to schools in and around Bangalore.
---
Contact Us for more information or Please fill in the form below